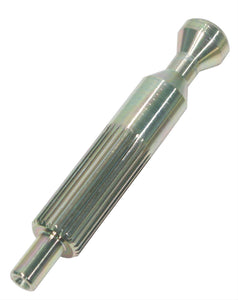 Imagine trusting a plastic alignment tool to align your multi-plate clutch..LOL. While plastic clutch alignment tools have been invaluable in clutch installations, they're not always exact. This billet steel clutch alignment tool will make clutch installation quicker and easier. But most importantly, they do it with maximum accuracy!
Also fits with Magnum-F models
Need a pilot bearing to go with it? Click here to purchase a high quality pilot bearing for 2JZ/T56.