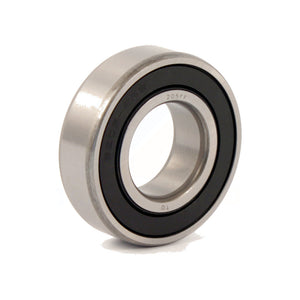 **BACK IN STOCK, READY TO SHIP**
If you're looking for a high quality clutch pilot bearing for your 2JZ with T56 then look no further!
This high quality premium bearing has been rated up to 27,000 RPM's!
Single row deep groove radial ball bearings with double sided rubber seals ensure a proper fitting assembly.
Fits 2JZ-GTE or 2JZ-GE Flywheels mated with T56 Magnum or Magnum-F Transmission
For perfect clutch fitment, we highly recommend using a steel billet alignment tool. Click here to purchase the alignment tool.
*Generic photo being used. Actual item may vary*